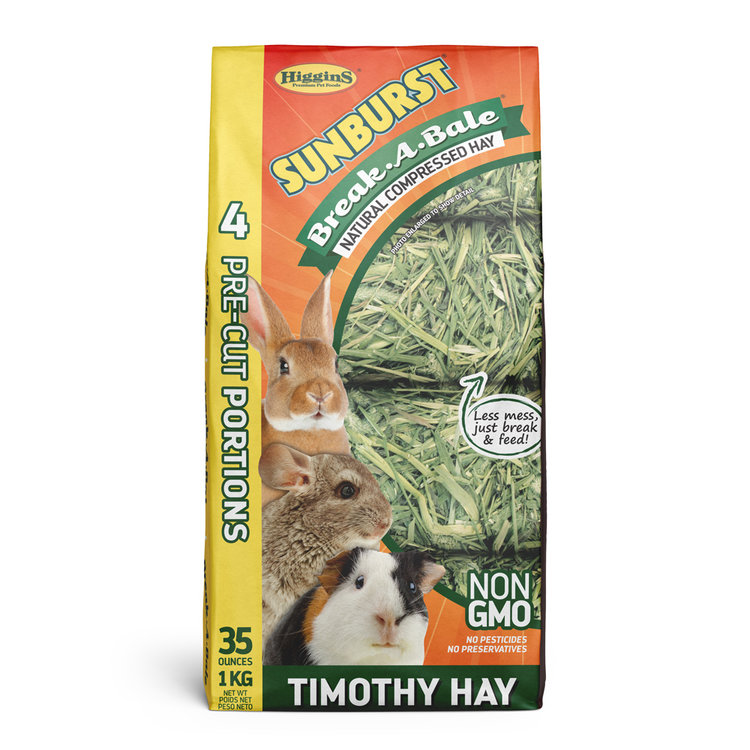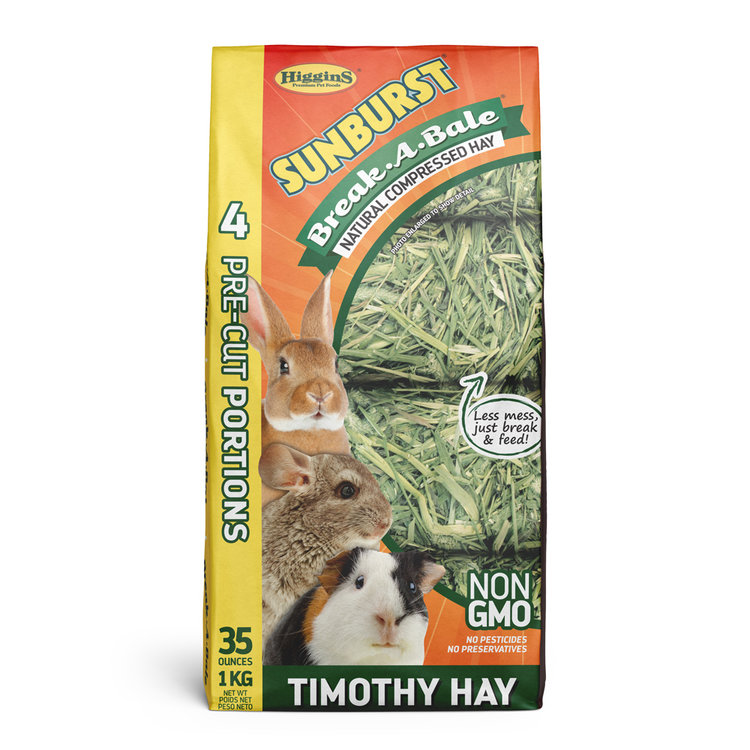 Higgins Sunburst Break-A-Bale Timothy Hay, 35-oz bag
Food & Treats
Price :
CA$12.99
Click Here to check if you`re eligible for Local Delivery
Higgins Sunburst Break-A-Bale Hays are natural, healthy and essential sources of fiber and roughage for your companion rabbit, guinea pig, chinchilla or other small animal. Our premium, Timothy Hay is high in fiber and low in fat and protein. Our grasses are sun-dried, sorted and from pristine Western Canadian prairies. Our hays are also free of pesticides and preservatives. Sunburst Break-A-Bale hays are uniquely compressed and pre-cut into four easy-to-feed portions. That means less mess, less storage space and more foraging activity for your pet than loose hays. Just cut along the dotted line on the package, break off one of the portions and place in your pet's cage!
Ingredients
Sun-Dried Timothy Hay
Cut along the dotted line (start with #1 on the side of the package with the numbered bales) with a knife, scissor or sharp object. Gently pull on the cut hay bale until it separates. Remove the plastic packaging from the separated bale and discard. Arrange the hay in your pet's cleaned cage. Store the remaining hay in a cool, dry place and repeat with the next numbered bale when you pet is ready for its next feeding. Always ensure that your pet has fresh, clean water. Always check with your veterinarian for your pet's specific dietary needs.