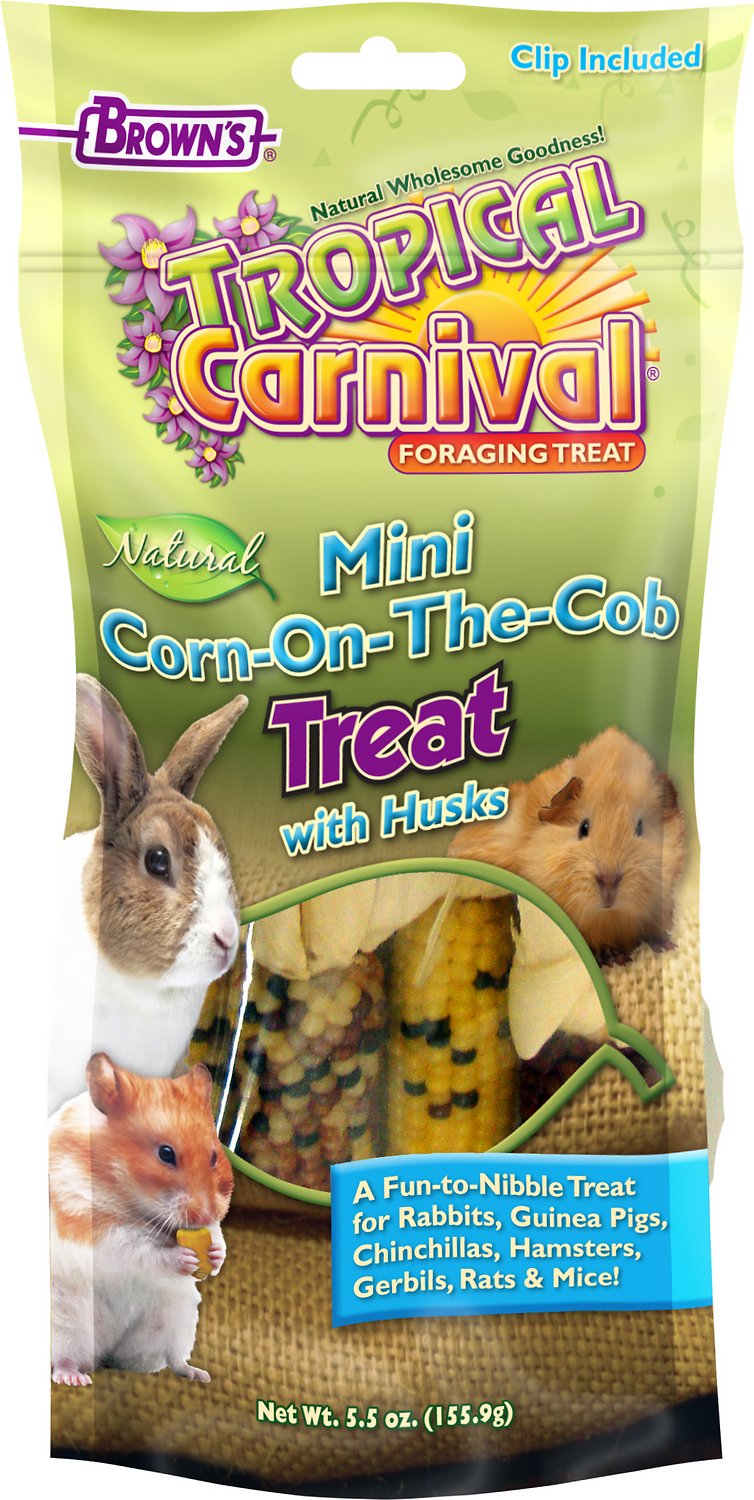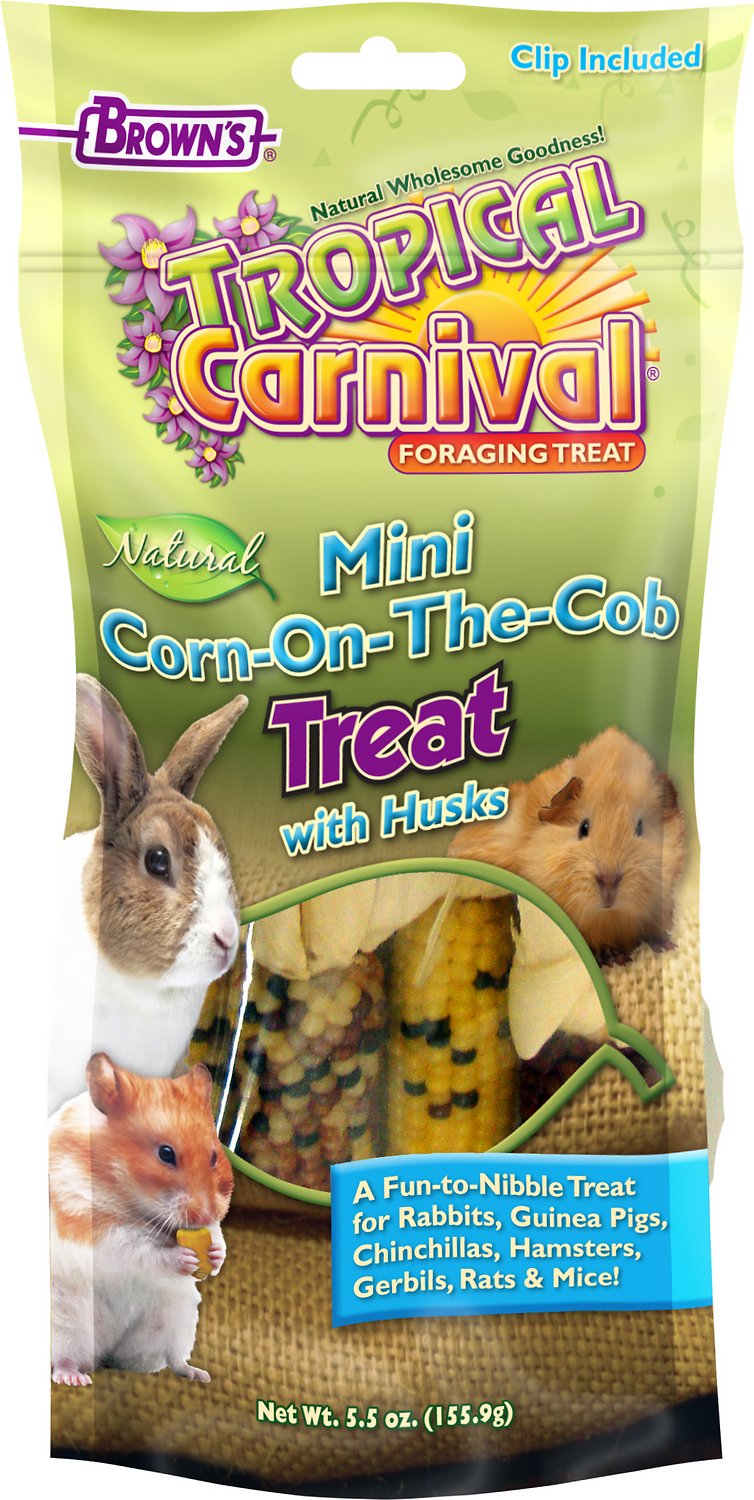 Brown's Tropical Carnival Mini Corn-on-the-Cob with Husks Small Animal Treats, 5.5-oz bag
Food & Treats
Price :
CA$7.49
Click Here to check if you`re eligible for Local Delivery
Ingredients
Miniature White Corn On the Cob with Husks.
Corn on the cob can be eaten directly off the cob and the husk can be used as shredding and nesting material. Alternatively, the ear corn may be popped after removal of the husk. To pop, place in a microwave safe dish and microwave for 15 seconds. Repeat if necessary, until all of the corn is popped. Do not operate microwave unattended. Cool before feeding.